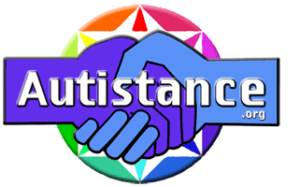 This site is for the support and assistance between autistic persons, parents of autistic persons, and volunteers.
This concept of practical assistance for autistic individuals is complementary of Autistan.org, which is striving to help the cause of autism in general (especially with the public authorities) and not for individual cases;
This project of self-help system is necessary since public agencies and other agencies do not provide (or very little) the necessary assistance to autistic people (and their families);
Like all our concepts, here it's the autistic persons who are at the center of the project.
But, contrary to the concepts "Autistan", here we are at the center but we are not directing everything.
We want a genuine system of self-help and sharing based on the idea that everyone needs everyone, and that neither autistic people nor parents can reduce our difficulties by acting in a solitary way;
One of the basics of this concept is the fact that every autistic person needs a personal network of self-help. It is obvious, but it rarely exists;
Many things are possible, with emergency functions, identification cards and wrist-bands, etc.
This project can only produce results with the participation of a large number of people.
For now, we are only experimenting with a few parts of the project.
In order to have a single workspace, the "Autistance" concept also manages the realization (but not the direction) of all the projects for the other concepts and sites (Autistan, and other sites "non-Autistan", for example in France), thanks to our special "Project Manager" system).